Favorite Links


THE MOST OBSCURE OLDIES RADIO SHOW ON THE PLANET!
Shows in downloadable mp3 format hosted by Donovan and Premium Deluxe from Salt Lake City, Utah.

NORTON RECORDS
- Gino Washington, Esquerita, Andre Williams and MANY more on CD, LP and 45!

RHINO RECORDS
- Fantastic re-issues, compilations and box sets! Too much cool stuff to mention...have a look!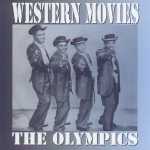 CONTINENTAL RECORDS
- Great source for 45rpm records and oldies CD's including the excellent Olympics singles compilation, and many, many various artists discs.